Wanna Be Paparazzi & Make Easy Money?
Email us your Celebrity Digital Photos and Videos... There could be a fortune sitting in your mobile handset. If you snapped it then send it to us at:
Very. Important. Pictures.
04-07-06 news EXCLUSIVE WITH PHOTOS
Sarah, Ireland's Liberty Belle...
The very much anticipated Miss Ireland ceremony rolled around again this weekend and despite the media speculation about bet rigging, everyone's favourite Sarah Morrissey took the Tiara...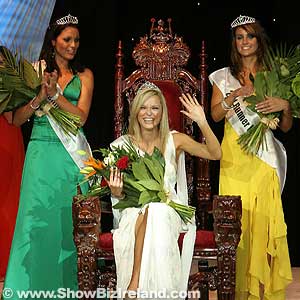 SARAH MORRISSEY @ MISS IRELAND 2006
The choosing of Ireland's representative in the Miss World beauty pageant has become a media circus each year with some publications opting to slate the sexist nature of the event while others try to suggest the whole thing is a total fix.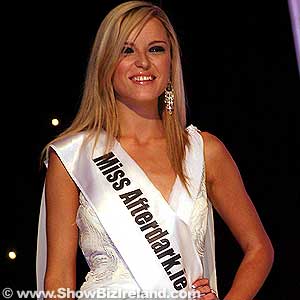 SARAH MORRISSEY @ MISS IRELAND 2006
And that's why we at ShowBiz Ireland just love it! The media bitching & backstabbing, the whispers & rumours, and of course the inevitable knees-up at the end of it all - it really is an Irish affair, and long may it continue...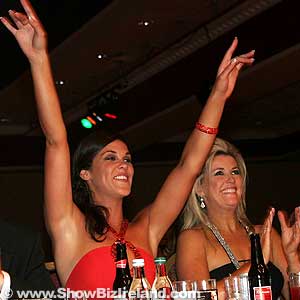 GLENDA GILSON & LISA FITZPATRICK @ MISS IRELAND 2006
But seriously, why does the Irish Press get its collective knickers-in-a-twist over the choosing of our national beauty each year? We should just take it for what it is: a beauty contest - it's not like the judging panel are choosing our next Taoiseach!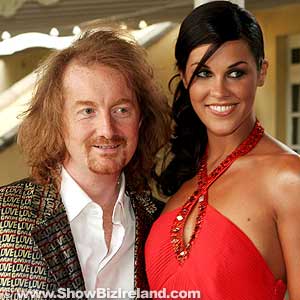 GLENDA GILSON & BARRY EGAN @ MISS IRELAND 2006
This year certain bookies suggested there was a particularly smelly rat on the loose when 40:1 outsider Sarah Morrissey had a large sum of wedge placed on her head to win in the days running up to event - causing uproar in the papers.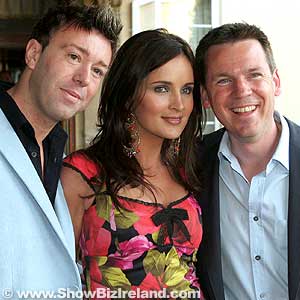 KARL BROERICK, ANDREA ROCHE & DEREK MOONEY @ MISS IRELAND 2006
But most people in-the-know reckoned Sarah would take the title long before this story broke after being crowned Miss Afterdark.ie by DJ and man-about-town Evano Caffola - if anything the media scandal made the judging panel's decision even harder...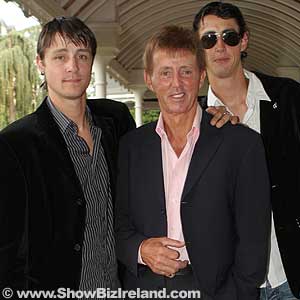 RICHARD, DICKIE & PETER ROCK @ MISS IRELAND 2006
Despite all that Sarah was the clear winner and unusually, for this type contest, not just for her looks - according to most onlookers this Liberties' stunner came across as very intelligent and down-to-Earth in her on-stage interviews.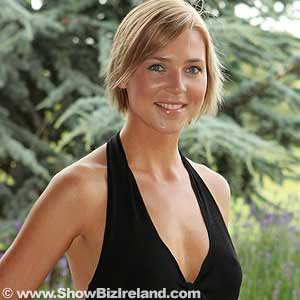 SARAH MCGOVERN @ MISS IRELAND 2006
You see readers, personality really does count!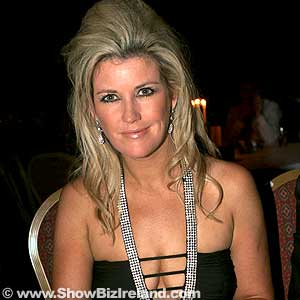 LISA FITZPATRICK @ MISS IRELAND 2006
So, Sarah Morrissey is Miss Ireland 2006 and her year of numerous personal appearances and endorsements has already kicked in as we flick through today's Daily papers.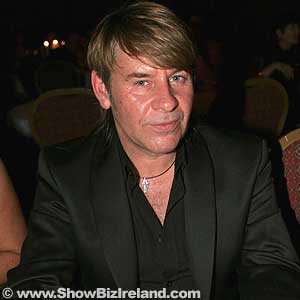 MICHAEL DOYLE @ MISS IRELAND 2006
And seeing as she's a lady from the Liberties, perhaps Sarah will pop across the road to Temple Bar some day for a cup-o-tea to let us at ShowBiz Ireland know how it's all going?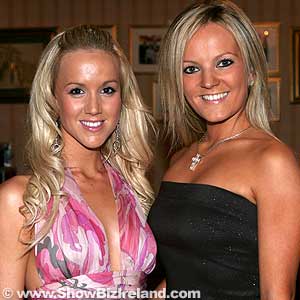 LISA HARRISSON & CAROLINE MCLEAN @ MISS IRELAND 2006
Now there's a bet you'll find it hard to get odds on!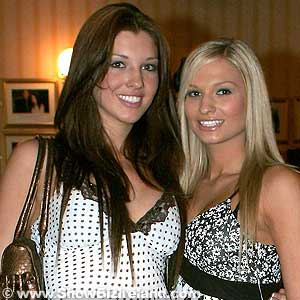 JULIE & SARA KAVANAGH @ MISS IRELAND 2006
Discuss this story in ShowBiz Ireland's Forums