Wanna Be Paparazzi & Make Easy Money?
Email us your Celebrity Digital Photos and Videos... There could be a fortune sitting in your mobile handset. If you snapped it then send it to us at:
Very. Important. Pictures.
20-07-05 news EXCLUSIVE WITH PHOTOS
Oasis Rule Marley Park...
They promised to the next biggest thing since The Beatles, and for a while there it looked like they were, but with breakups more common than albums Oasis looked doomed - but forget all that, they are back to their best...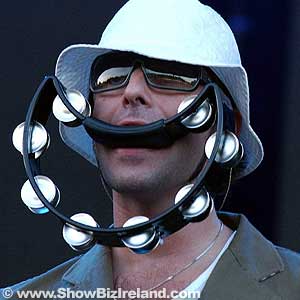 OASIS PLAY MARLEY PARK
Whenever you think of Oasis immediately the images to two squabbling brothers, the Rock 'n' Roll lifestyle and unrealised potential come to mind.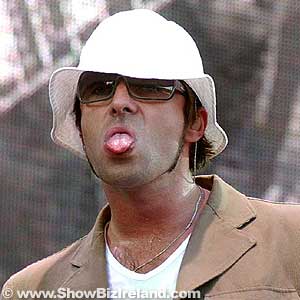 OASIS PLAY MARLEY PARK
For a while there the Manchester brothers from Irish parents had the music industry cornered as Liam sneered, "we are the best band in the world."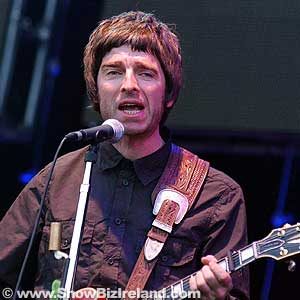 OASIS PLAY MARLEY PARK
But with their success came typically celebrity wives and folly with drugs which ultimately led to numerous sibling bust-ups, the rest of the original members leaving the band and some mediocre music.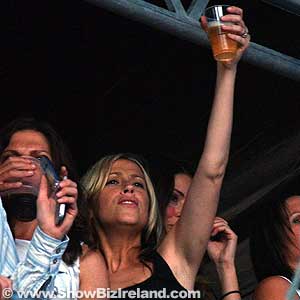 NICOLE APPLETON @ MARLEY PARK
But now it seems the Gallagher brothers have grown up a little bit and finally got their act together - and if Noel can hold off throttling his brother Liam for the next few years they might just deliver on their promise...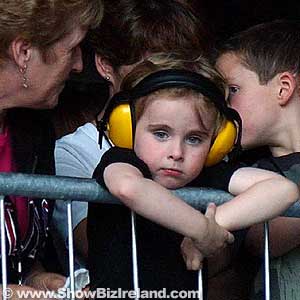 GENE GALLAGHER @ MARLEY PARK
And the good news is that on Saturday night they did just that when thousands of Oasis fans filled Marley Park to see their idols in-the-flesh with an amazing concert reminiscent of their early days.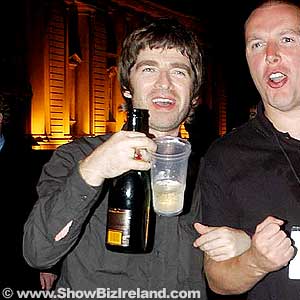 NOEL GALLAGHER @ THE MERRION
And perhaps the secret for their new success is surrounding themselves with the extended Gallagher family - for on Saturday the two boys filled a VIP area overlooking the stage with their mother, children, wives, girlfriends, brothers, aunts, cousins, and friends!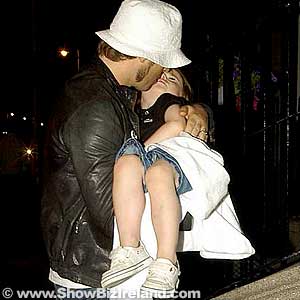 LIAM GALLAGHER WITH GENE @ THE MERRION
ShowBiz Ireland spotted their mother Peggy minding Liam's 4-year-old Gene while his mother Nicole Appleton enjoyed a beer with Noel's new girlfriend Sara McDonald a few feet away.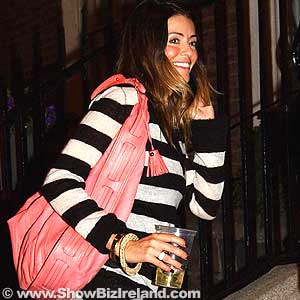 SARA MCDONALD @ THE MERRION
But responsible Nicole ensured her precious boy wore earmuffs to protect him from the band's loud set (and possibly a few of Liam's swear words!) before getting into some banging Oasis tunes.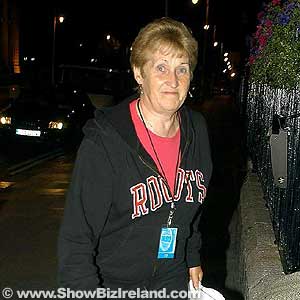 PEGGY GALLAGHER @ THE MERRION
After the gig Noel looked as if he was going for a party in The Merrion as he was already drinking champagne as he entered the very plush hotel.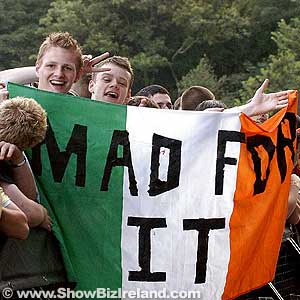 OASIS PLAY MARLEY PARK
Whereas Liam was more concerned about getting his son Gene to bed as he cradled him entering the hotel - the poor little fella was passed-out after a long day watching his Dad at work...
Such was the success of the Marley Park gig and the boys return to Ireland that Oasis have already confirmed they will finish off their touring this year with a concert in The Point a few days before Christmas. Already we're MAD FOR IT!!!
Discuss this story in ShowBiz Ireland Forums...