Wanna Be Paparazzi & Make Easy Money?
Email us your Celebrity Digital Photos and Videos... There could be a fortune sitting in your mobile handset. If you snapped it then send it to us at:
Very. Important. Pictures.
12-07-05 news EXCLUSIVE WITH PHOTOS
OXEGEN 2005 was Smokin'...
There is a little event which takes place in Punchestown every year which sees the biggest acts in the world entertain around 70,000 avid festival goers called OXEGEN - have you heard?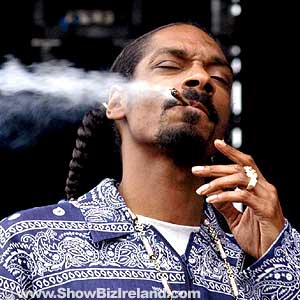 SNOOP DOGG PLAYS OXEGEN
As rumours circulated yesterday that the organisers of the Oxegen Music Festival are considering putting tickets up for sale for next year's event at the end of this week around 70,000 weary heads packed up their tents and faced the busy traffic.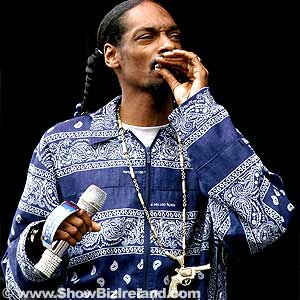 SNOOP DOGG PLAYS OXEGEN
And from all accounts 2005's Oxegen event was the best thus far with West Coast Rapper Snoop Dogg stealing the whole show whilst smoking a few 'homemade' cigarettes... And the crowd loved it!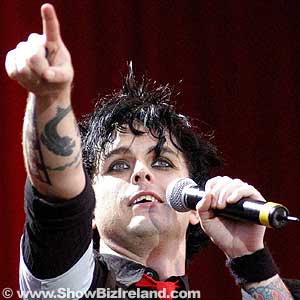 GREENDAY PLAY OXEGEN
Other top acts still on a high from Live 8 such as Greenday and Razorlight delivered fantastic sets and had the 3 day festival goers on their feet and chanting.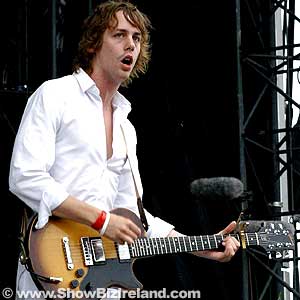 RAZORLIGHT PLAYS OXEGEN
Top band Kasabian also delivered in buckets whilst back stage ShowBiz Ireland spotted former Stone Roses front man Ian Brown showing a little too much underpant than is normally considered cool...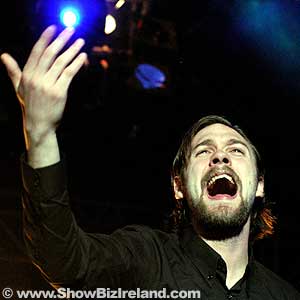 KASABIAN PLAY OXEGEN
And speaking of cool, sexy radio DJ Zoe Ball was holding court behind the Punchestown Racecourse stage as celeb after celeb came over to chat to the blonde stunner.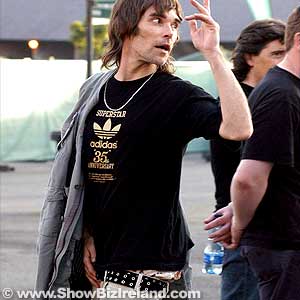 IAN BROWN PLAYS OXEGEN
Former Eastenders star Chris Parker (Spencer Moon) was also in Ireland for the weekend enjoying the festival - it's good to see the young star back on his feet and enjoying himself again after he quit the hit soap amid rumours of depression.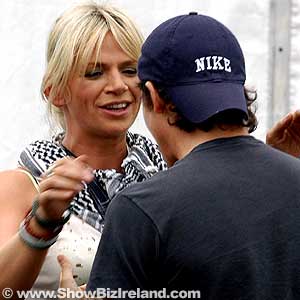 ZOE BALL & CHRIS PARKER @ OXEGEN
Backstage Chris chanced his arm on all the fairground rides and even delighted some female fans with kisses on the cheeks...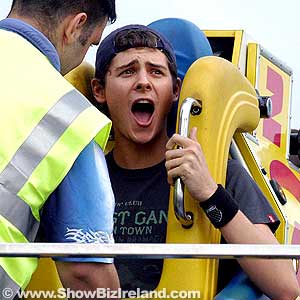 CHRIS PARKER @ OXEGEN
Batman Begins Irish actor Cillian Murphy was backstage too enjoying a few cool beers with friends - we didn't dare approach the talented star as we don't think he appreciates photographer's lenses in his face.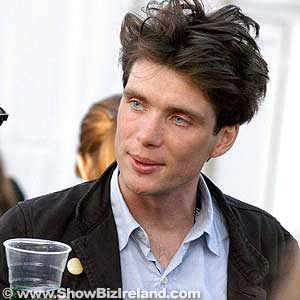 CILLIAN MURPHY @ OXEGEN
ShowBiz Ireland also caught a glimpse of the naughty voice behind the UK's National Lottery, Mitch Robertson, with a bra hanging from his pocket... Oh to be a celebrity!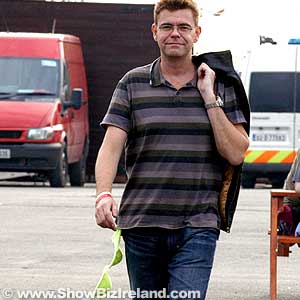 MITCH ROBERSON @ OXEGEN
Well, here's looking to Oxegen 2006!
Discuss this story in ShowBiz Ireland Forums...