Wanna Be Paparazzi & Make Easy Money?
Email us your Celebrity Digital Photos and Videos... There could be a fortune sitting in your mobile handset. If you snapped it then send it to us at:
Very. Important. Pictures.
20-07-04 news EXCLUSIVE WITH PHOTOS
Ronan's Bugged Out on Golf...
Everyone seemed cheery and in good spirits yesterday at the annual Marie Keating Golf Outing but there was an air of worry as the news broke that Ronan had to be rushed to hospital...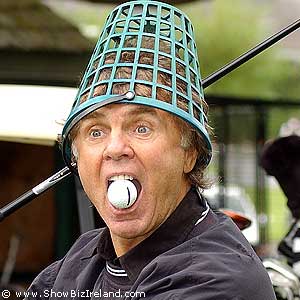 Stan Boardman at the Golf Outing
As usual the annual Marie Keating Golf Outing, in aid of breast cancer awareness, was choc-a-block with celebs all eager to get out on the K Club course and swing at a few balls but all eyes were looking out for Ronan Keating who was nowhere to be seen.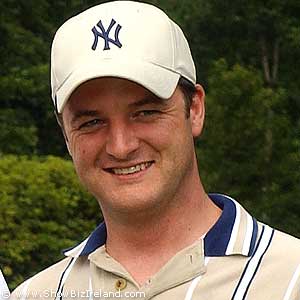 Mikey Graham at the Golf Outing
Then his publicists broke the shocking news that Ronan had to taken to hospital after an allergic reaction he developed while on holiday in his villa in Portugal had worsened overnight prior to the tee-off.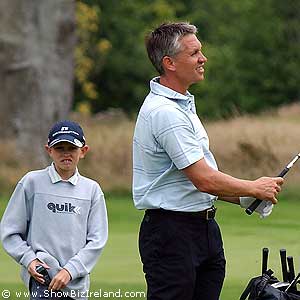 Gary Lineker & son at the Golf Outing
Ronan had flown back to Dublin despite feeling ill, especially to attend the Golf Classic which is in honour of his late mother as he was confident his bug would clear up.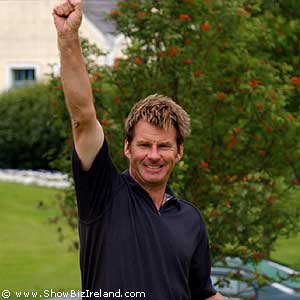 Nick Faldo at the Golf Outing
But his condition deteriorated and he had to be rushed to hospital for tests where he was placed on a drip and is currently undergoing treatment.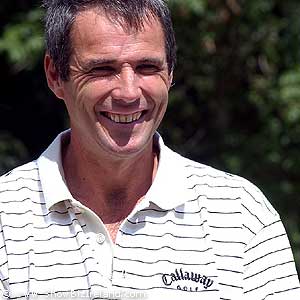 Alan Hanson at the Golf Outing
ShowBiz Ireland rang his publicists today to get any news on Ronan's state-of-health but his condition hasn't improved and he remains in his hospital bed and still on a drip.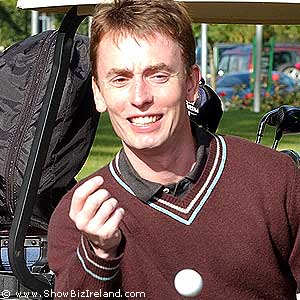 Ken Doherty at the Golf Outing
We are expecting to get more news on Ronan later today and hopefully his illness will have cleared up but in the meantime please enjoy these pictures from the Golf Outing which was an enjoyable day for all.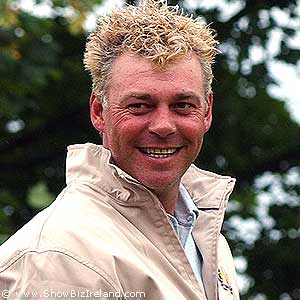 Darren Clarke at the Golf Outing
Those who attended included: Gary Lineker, Alan Hanson, Stan Boardman, Ken Doherty, Mikey Graham, Nick Faldo, Darren Clarke, Mick Kinane and many more...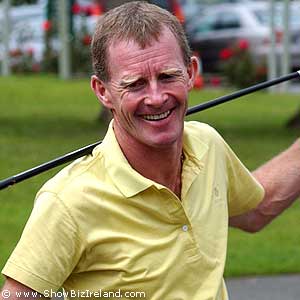 Mick Kinane at the Golf Outing
Get well soon Ronan...
If you would like to leave a get-well-soon message please do so here in ShowBiz Ireland's Ronan Keating Forum...