Wanna Be Paparazzi & Make Easy Money?
Email us your Celebrity Digital Photos and Videos... There could be a fortune sitting in your mobile handset. If you snapped it then send it to us at:
Very. Important. Pictures.
04-01-06 news EXCLUSIVE WITH PHOTOS
Lillies All White on New Years...
Most of Dublin seemed quite muted on New Years Eve as many Irish flew out seeking the sun after the Christmas Holidays - but Lillies Bordello still managed to attract a crowd for their White Ball...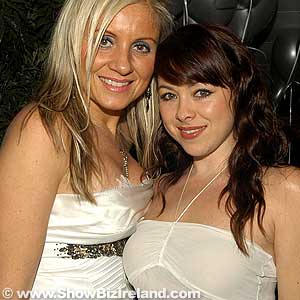 MICHELLE CRIPPS & LISA SCOTT LEE @ LILLIES WHITE BALL
Anyone out partying in Dublin's city centre on New Year's Eve might have noticed that it wasn't as busy nor did it have the same electric atmosphere as years gone by...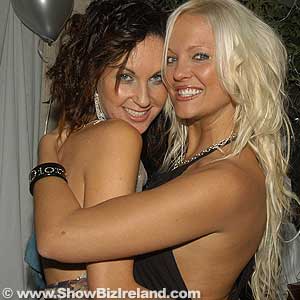 LINDSAY FERGUSSON & SHELLY WARDMAN @ LILLIES WHITE BALL
And with some ill-advised publicans trying to cash-in on revelers seeking bars to see-in-the-New-Year, and charging as much as 50 Euro entrance, it was no wonder that a lot of Dublin was dead.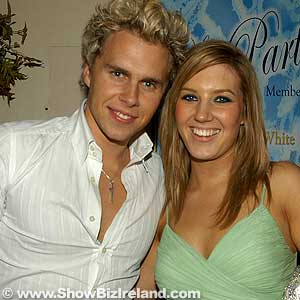 CARL SWEENEY & CLARE MCKEON @ LILLIES WHITE BALL
But sometimes appearances can be deceiving, as there was still a great night to be had without the heaving crowds smothering the bars...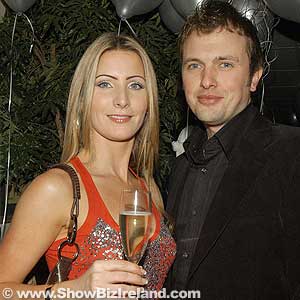 GRAINNE CALLAN & GAVIN FITZPATRICK @ LILLIES WHITE BALL
When we got past the shock that some bars were half-full and most people seemed quite sober, we began to relax and enjoy the night - in fact it turned out to be one of the best New Year's for a good few years!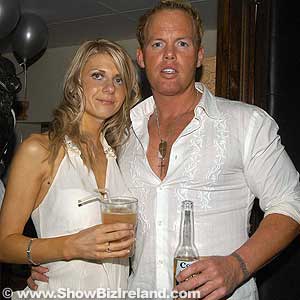 SINEAD WINSTON & DECLAN MCNAMEE @ LILLIES WHITE BALL
And when the night began to get into full-swing the bars gradually filled - by-the-time midnight struck the booze had the required effect and a great party erupted around the city...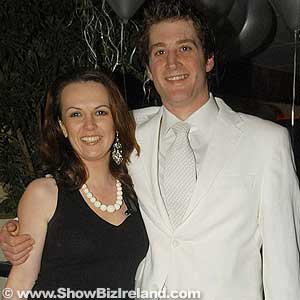 TRACY MCNULTY & MARK UNDERWOOD @ LILLIES WHITE BALL
Most people in-the-know made their way to Lillies Bordello nightclub, after seeing in the New Year in Bars around Grafton Street, where their White Ball attracted a classy crowd.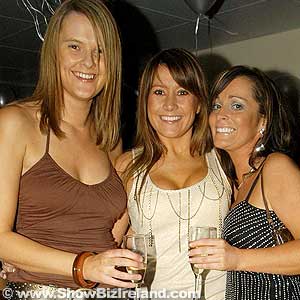 ALISON MORRIS, CATHERINE DORAN & UNA CONWAY @ LILLIES WHITE BALL
With the likes of former Steps singer Lisa Scott Lee, Former Miss England Lindsay Fergusson & FHM Honey Shelly Wardman over from the UK and a bevy-of-beauties from the US, there was definitely an international appeal to Lillies that night...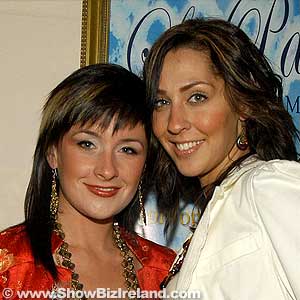 MELISSA COOLEY & VAENETA ANAND @ LILLIES WHITE BALL
Of course a number of hot Irish couples and the usual batch of stunning ladies also flooded to Lillies, were the champagne flowed until the early hours.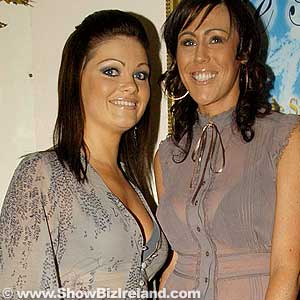 KELLEY MULLHOLLAND & EDEL DORAN @ LILLIES WHITE BALL
As the club's doormen ushered the crowd out as the night came to an end most clubbers had after parties organised - we're sure there are probably a few diehards still out-on-the-Ran-Tan!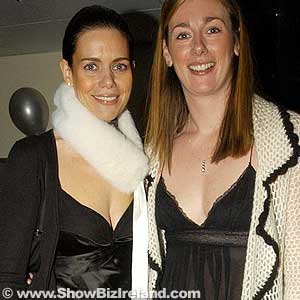 JENNY WINEHOUSE & SAM MURRAY @ LILLIES WHITE BALL
Happy New Year and here's to a few weeks of normality, sobriety and detoxification after a very long Christmas!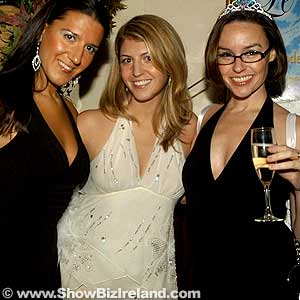 MIRIAM SCHWEDT, STEPHAINE JAMES & KRISTIN ROBERTS @ LILLIES WHITE BALL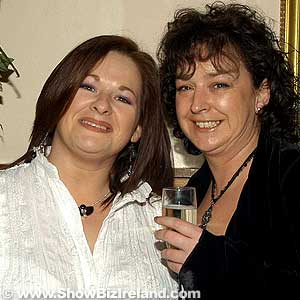 DENISE DARDIS & KAREN QUINLAN @ LILLIES WHITE BALL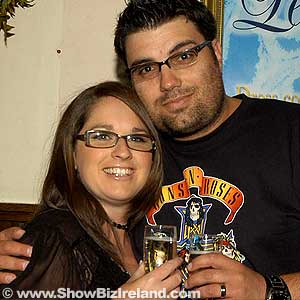 OLIVIA & ELMO SCHOLTZ @ LILLIES WHITE BALL
Discuss this story in ShowBiz Ireland Forums...