Wanna Be Paparazzi & Make Easy Money?
Email us your Celebrity Digital Photos and Videos... There could be a fortune sitting in your mobile handset. If you snapped it then send it to us at:
Very. Important. Pictures.
24-02-06 news EXCLUSIVE WITH PHOTOS
Ronan Bumper To Bumper...
Tireless breast cancer awareness campaigner Ronan Keating was at it again this week launching an appeal that will see car bumpers getting the message across...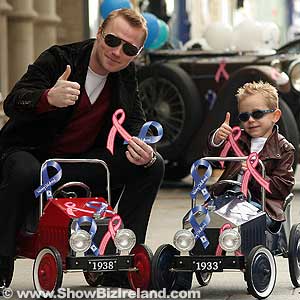 RONAN KEATING & LUKE @ THE GAIETY
When it comes to making women aware of the disease which took his mother Marie, Ronan Keating never stops working.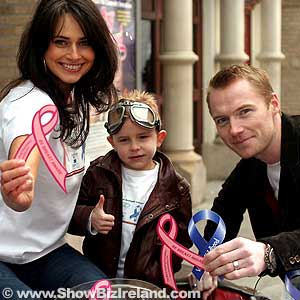 RONAN KEATING, CORINA GRANT & LUKE @ THE GAIETY
This week saw Ronan, model Corina Grant & their little friend Luke help launch The Marie Keating Foundation & ISPCC's "Show Your Bumper Cares Appeal."
RONAN KEATING & RAY SHAH @ THE GAIETY
The dual campaign involves a pink "Be Breast Aware" and blue "Valuing Childhood" bumper magnets which you can buy at most outlets for 5 Euro from mid-March...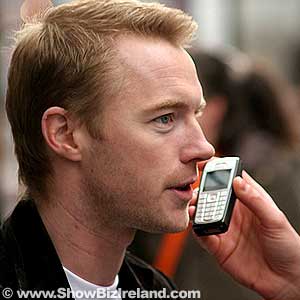 RONAN KEATING @ THE GAIETY
And speaking of cars (what a link!) Educating Rita actress Julie Walters was at the screening of her film "Driving Lessons" at the Screen cinema this week - but on crutches having sprained her ankle...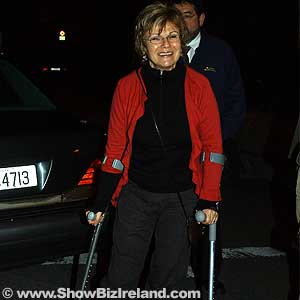 JULIE WALTERS @ THE SCREEN
And speaking of injuries (another fantastic link) Hawaiian singer Jack Johnson, who only took up music after a serious accident incurred while surfing, played The Point this week to a sold-out auditorium. Jack is one to watch...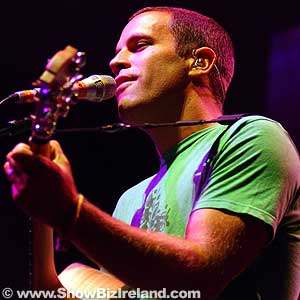 JACK JOHNSON @ THE POINT
Also gigging in Dublin's Point in the past few days were the fabulous Strokes...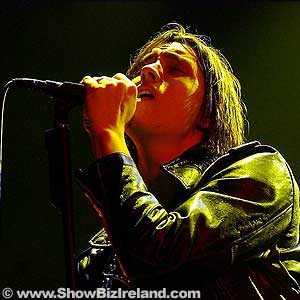 THE STROKES @ THE POINT
Discuss this story in ShowBiz Ireland's Ronan Keating Forum...