Wanna Be Paparazzi & Make Easy Money?
Email us your Celebrity Digital Photos and Videos... There could be a fortune sitting in your mobile handset. If you snapped it then send it to us at:
Very. Important. Pictures.
07-02-06 news EXCLUSIVE WITH PHOTOS
The Meteors Go Mental...
The Meteor Awards 2006 were like a leaf out of the analogues of Rock 'n' Roll with bad behaviour and drunken antics as a mix of celebs and singers hit the streets of Dublin...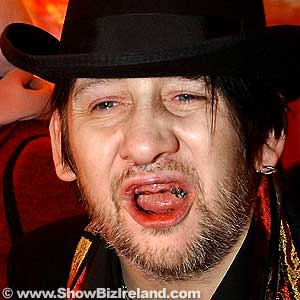 SHANE MACGOWAN @ METEORS 2006
Ah, it's with a sigh of relief we bring you our report from this year's Meteor Ireland Music Awards - because we love it when celebrities let their hair down and run amok!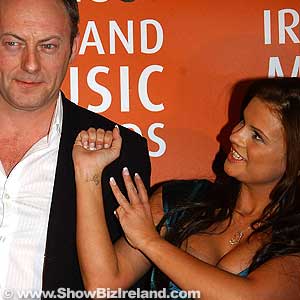 KERRY KATONA & LIAM CUNNINGHAM @ METEORS 2006
The awards ceremony itself was well organised and went off without a hitch - although Shane MacGowan insisted on breaking the smoking laws a number of times... But hey, it's Shane MacGowan so what are you gonna do?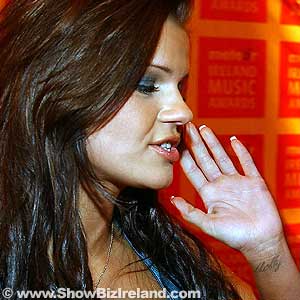 KERRY KATONA @ METEORS 2006
Kerry Katona was showing off her daughter's names which she had tattooed on her wrists to Irish actor Liam Cunningham - she held up three fingers to indicate her youngest Lilly was having her third Birthday the following day...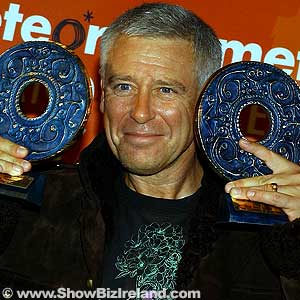 ADAM CLAYTON @ METEORS 2006
But the real fun started after the awards as the hoards of celebs poured to VIP parties held in Spirit and Lillies Bordello.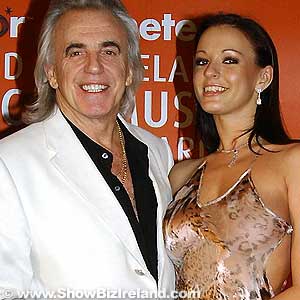 PETER STRINGFELLOW & BELLA WRIGHT @ METEORS 2006
Paranoid rocker Justin Hawkins from The Darkness apparently thought that photographers had set-him-up when a homeless woman asked him for spare change, a very heated debate ensued...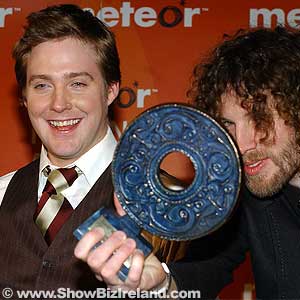 KAISER CHIEFS @ METEORS 2006
Someone should have told the homeless person that there was little chance of Justin having room in his Spandex pants for loose coins!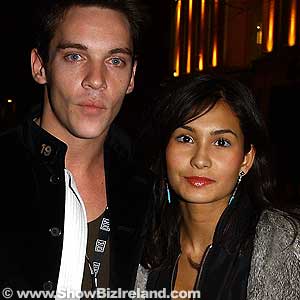 JONATHAN RHYS-MEYERS & REENA HAMMER @ METEORS 2006
There was also reports in the news of Westlife's Mark Feehily lashing out at a photographer who got a little too close down at Spirit, but we missed that - although we love Mark's new unshaven look with the black eyeliner. Very cool...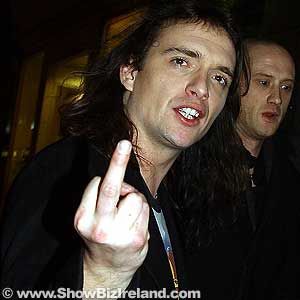 JUSTIN HAWKINS @ METEORS 2006
Stars including Jonathan Rhys-Meyers, Shane Filan, Kerry Katona started off their aftershow partying at Spirit but by the end of the night most celebs were at Lillies Bordello.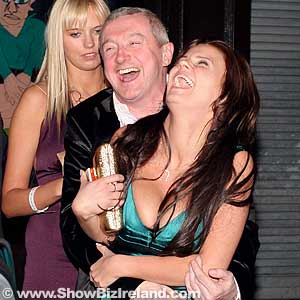 LOUIS WALSH & KERRY KATONA @ METEORS 2006
ShowBiz Ireland waited until the early hours when Louis Walsh and Kerry Katona emerged from the back door of the club and made their way to the waiting car.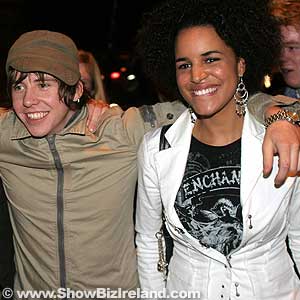 MCFLY & LAURA ISIBOR @ METEORS 2006
As Kerry clambered into the back of the vehicle with Louis close behind her she made a joke about Mr. Walsh "taking her in the back" and the two fell about the place laughing...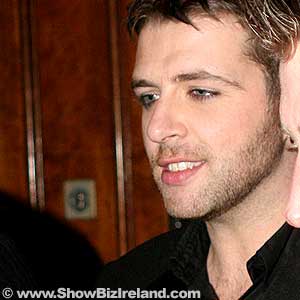 MARK FEEHILY @ METEORS 2006
Louis then gripped Kerry's hips and the two bold so-in-sos simulated doggy style as the crowds of fans and autograph hunters looked on in shock!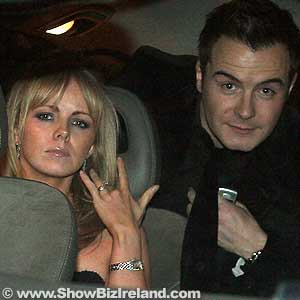 SHANE & GILLIAN WALSH @ METEORS 2006
We never knew Louis had it in him??
Discuss this story in ShowBiz Ireland's Forums