Wanna Be Paparazzi & Make Easy Money?
Email us your Celebrity Digital Photos and Videos... There could be a fortune sitting in your mobile handset. If you snapped it then send it to us at:
Very. Important. Pictures.
01-02-06 news EXCLUSIVE WITH PHOTOS
Childline Mania Hits Dublin...
Each year the annual Childline concert held in The Point gets bigger and better - we are starting to get the feeling that the acts involved enjoy it more and party harder than the fans who attend it...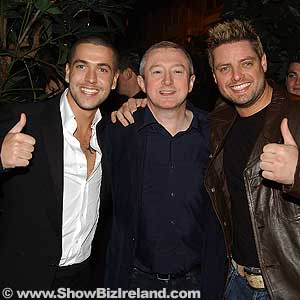 SHAYNE WARD, LOUIS WALSH & KEITH DUFFY @ CHILDLINE AFTERPARTY
You have to take your hats off to the organisers of Childline who have the monumental task of putting on a huge concert with tons of new and old pop acts each year - the words 'herding' and 'cats' come to mind!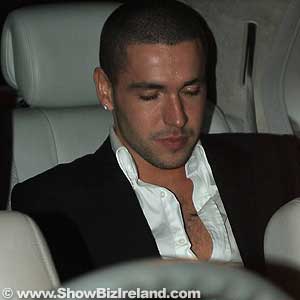 SHAYNE WARD AFTER THE CHILDLINE AFTERPARTY
We reckon the Pop Stars which roll into Dublin for the gig really look forward to the occasion as they never fail to let their hair down and party their boots off...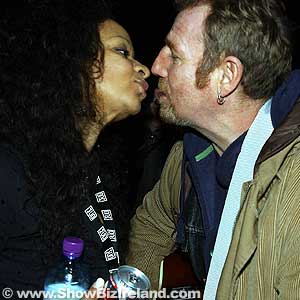 ROWETTA SATCHELL @ CHILDLINE AFTERPARTY
This year saw Louis Walsh blood his new act from X Factor, Shayne Ward, in front of thousands of screaming fans - it looked like the whole night took its toll on the young hunk as we spotted him catching 40-winks after the afterparty, while waiting for Louis in the back of their car.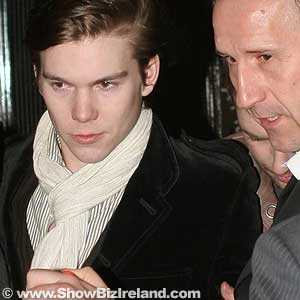 KEVIN MCDAID & MARK FEEHILY LEAVE CHILDLINE AFTERPARTY
And speaking of the afterparty, which went down in Lillies Bordello of course - this is one of the REAL reasons the celebs look forward to Childline each year!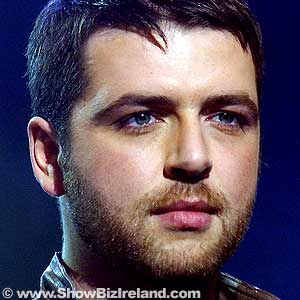 MARK FEEHILY @ CHILDLINE CONCERT
Our photographers could hardly keep up as stars poured into Lillies' VIP doors for the traditional knees-up - as usual Dublin lived up to its party-capital reputation and a great night was had by all...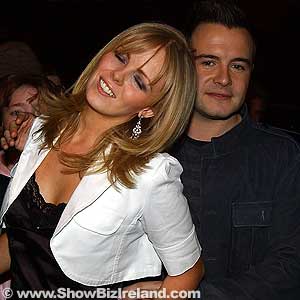 SHANE & GILLIAN FILAN CHILDLINE AFTERPARTY
We especially thought former X Factor and Happy Mondays singer Rowetta Satchell enjoyed herself - at one stage we saw her snogging a busker who was playing outside Lillies Bordello.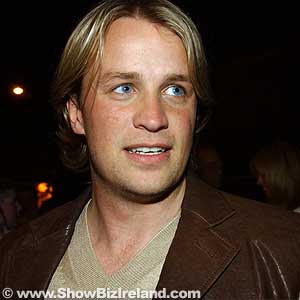 KIAN EGAN @ CHILDLINE AFTERPARTY
Michelle Heaton was another star who seemed to be having the time of her life - after the party ended her fellow Liberty X'er Kevin Simms had to carry her on his back down Grafton Street!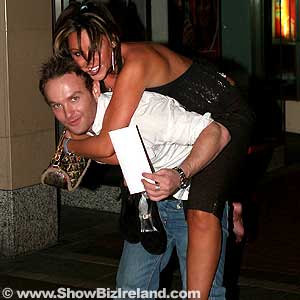 KEVIN SIMMS & MICHELLE HEATON AFTER CHILDLINE AFTERPARTY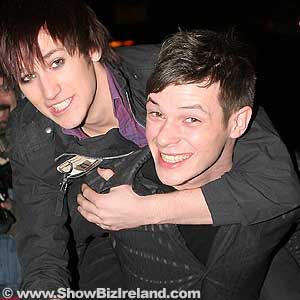 SON OF DORK AFTER CHILDLINE AFTERPARTY
And there was a lot of celebs carting around each other in the early hours - the lads from Son of Dork piggy-backed their way out of the back door of Lillies Bordello to the delight of a few fans waiting outside...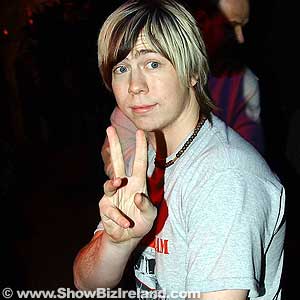 JAMES BOURNE @ CHILDLINE AFTERPARTY
The only person it seemed who was aware of the waiting cameras was Mark Feehily's boyfriend Kevin McDaid who had a wall of security line up as he left and jumped into a waiting car... Come on Mark & Kevin, smile for the cameras!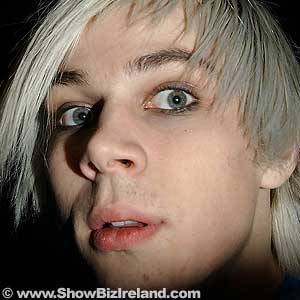 DAVE WILLIAMS @ CHILDLINE AFTERPARTY
Irish boyband ZOO turned up for the afterparty in a stretch Hummer supplied by the notorious Gerry Hutch (aka The Monk) and looked as if they were already in the party spirit after all the free champagne on-tap in the back of the car...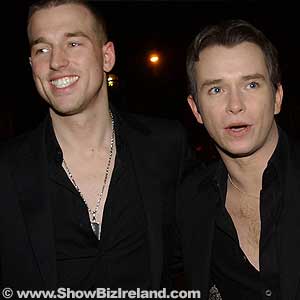 STEPHEN GATELY & ANDY COWELS @ CHILDLINE AFTERPARTY
We're sure there are a hundred more stories emanating from Childline 2006 but for the moment we are going to get some well-deserved rest and look forward to next year's gig.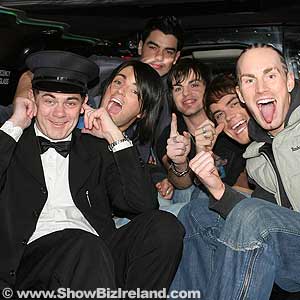 ZOO & THE MONK @ CHILDLINE AFTERPARTY
Discuss this story in ShowBiz Ireland's Forums...