Wanna Be Paparazzi & Make Easy Money?
Email us your Celebrity Digital Photos and Videos... There could be a fortune sitting in your mobile handset. If you snapped it then send it to us at:
Very. Important. Pictures.
28-02-05 news EXCLUSIVE WITH PHOTOS
SNOOP Rolls to the Meteors...
What a crazy couple of days! The Meteor Music Awards 2005 saw more celebrities in Dublin then you could shake-a-stick at and where-ever Snoop Dogg went controversy followed...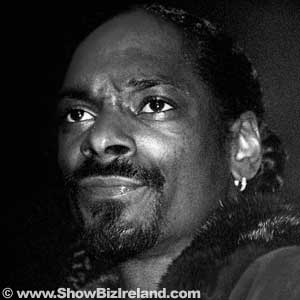 SNOOP DOGG PLAYS THE POINT
The lead up to last weekend was the busiest couple of days we've had here at ShowBiz Ireland for a long time. With top US rapper Snoop Dogg in town alongside the likes of Caprice, Westlife, Brian McFadden & Delta Goodrem, Juliette Lewis, Ronan Keating, The Corrs and many more we didn't know where to point our lenses.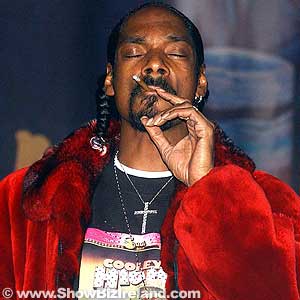 SNOOP DOGG PLAYS THE POINT
One thing that continually caught our attention was the swarm of controversy that seemed to follow Snoop Dogg and his entourage at every stop.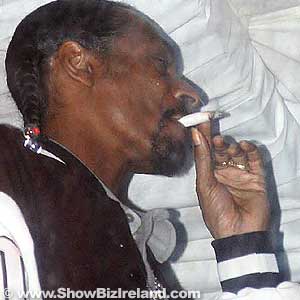 SNOOP DOGG @ SPIRIT
First off, apparently his minders had a bit of a wrestle with Brian McFadden after they shoved his girlfriend Delta Goodrem out of the way backstage at The Point as she prepared to go on stage with Snoop to present a Meteor Award!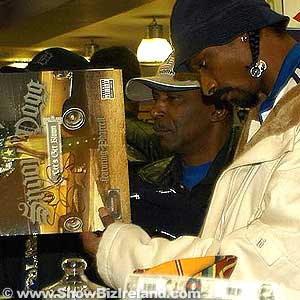 SNOOP DOGG @ TOWER RECORDS
Then there was talk of Snoop's minders throwing Westlife out of Spirit nightclub and pinning Louis Walsh to a wall, at one of the afterparties for the Meteors - the US rapper booked-out the entire VIP section and didn't want to share it...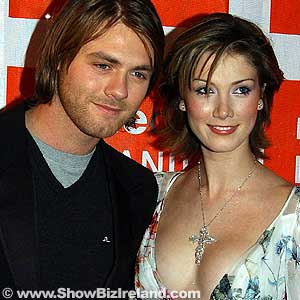 BRIAN MCFADDEN & DELTA GOODREM @ METEOR AWARDS
And Mr. Dogg wasn't finished stirring things up at Spirit, we spotted him rolling a 'home made cigarette' and smoking it out of a window at the club. We can only guess what was in it?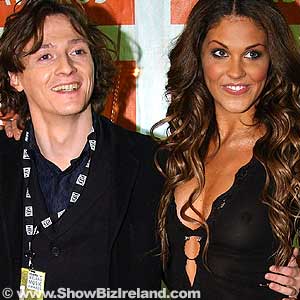 ED BYRNE & GLENDA GILSON @ METEOR AWARDS
According to reports Snoop's eye wandered over to model, and former girlfriend to Irish Rugby captain Brian O'Driscol, Glenda Gilson at Spirit (no wonder considering the see-thru dress she was wearing!). She then invited him over to Renards nightclub where another Meteor party was kicking off.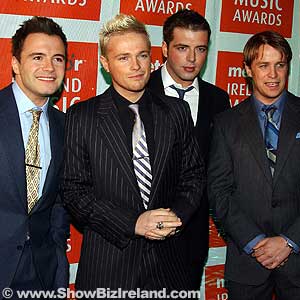 WESTLIFE @ METEOR AWARDS
Once at Renards Snoop offered to rent out the whole club for the night but owner Robbie Fox wasn't having any of it, the poor rapper had to mingle with the rest of the partygoers!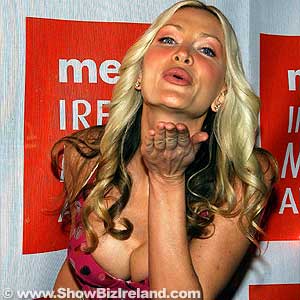 CAPRICE @ METEOR AWARDS
The Following day Snoop and his entourage went shopping in Grafton Street and booked out the whole of Foot Locker so they could do a spot of Sneaker shopping.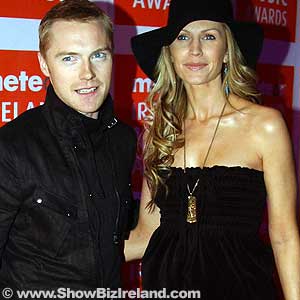 RONAN & YVONNE KEATING @ METEOR AWARDS
From there they walked the hundred yards or so to Tower Records, followed by hundreds of fans who had by now gathered. Snoop bought various Video games and CDs and a copy of his own record "Lets Get Blown" at the store...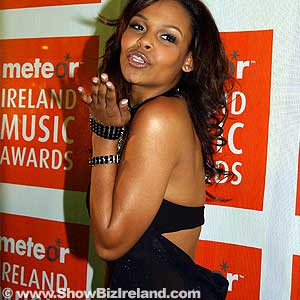 SAMANTHA MUMBA @ METEOR AWARDS
That night Snoop Dogg played to a sellout crowd in The Point Theatre and despite the smoking ban enjoyed a few cigars during his fantastic set.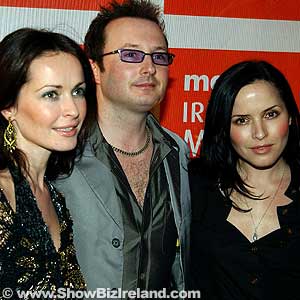 THE CORRS @ METEOR AWARDS
The big DOGG has now left Dublin but there's rumours abound that he's still in contact with the lovely Glenda Gilson, apparently he's put his private jet at her disposal whenever she wants to drop by and see him sometime. Don't hold your breath Snoop!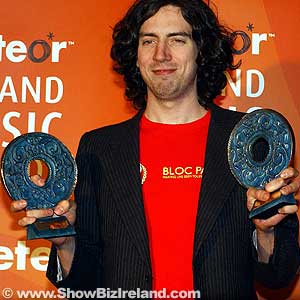 SNOW PATROL @ METEOR AWARDS
The Meteors Awards 2005 where another stomping success and a great party was had by everyone.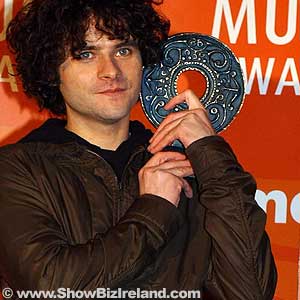 PADDY CASEY @ METEOR AWARDS
Here's looking to next year!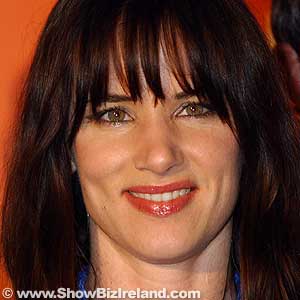 JULIETTE LEWIS @ METEOR AWARDS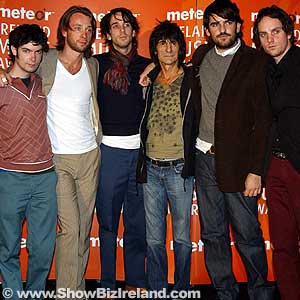 THE THRILLS & RONNIE WOOD @ METEOR AWARDS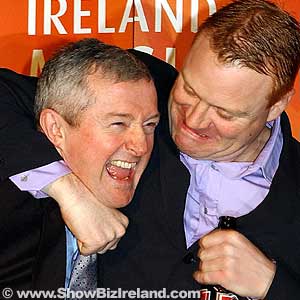 LOUIS WALSH & TOMMY CRAIG @ METEOR AWARDS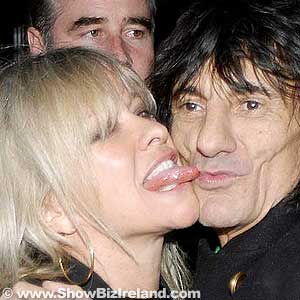 RONNIE & JO WOOD @ METEOR AWARDS
Discuss this story in ShowBiz Ireland Forums...