Wanna Be Paparazzi & Make Easy Money?
Email us your Celebrity Digital Photos and Videos... There could be a fortune sitting in your mobile handset. If you snapped it then send it to us at:
Very. Important. Pictures.
15-12-05 news EXCLUSIVE WITH PHOTOS
Stars Come Out for King Kong...
You might expect that the Irish Premiere of Peter Jackson's King Kong would be full of the kids of celebrities, but most stars held on to the much coveted invitations for their own use...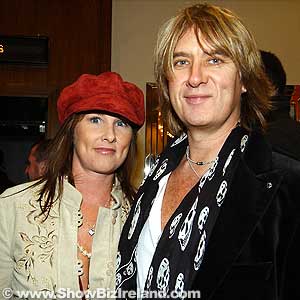 JOE ELLIOTT & KRISTINE ELLIOTT @ KING KONG PREMIERE
The Irish Premiere of King Kong in The Savoy cinema was a packed-out affair with every seat filled in-the-house as Peter Jackson's 8th Wonder of the World smashed up the screen for over three hours.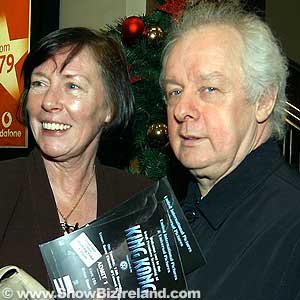 JIM & FRAN SHERIDAN & @ KING KONG PREMIERE
Although the movie has a 12A rating there were hardly any youngsters at the Irish Premiere as adults lined-up in their droves to experience this epic movie.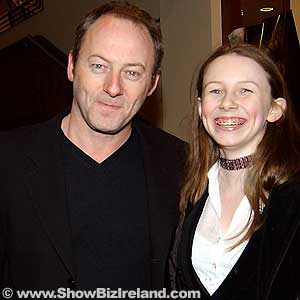 LIAM & ELLEN CUNNINGHAM @ KING KONG PREMIERE
With the likes of Def Leppard frontman Joe Elliott & wife Kristine, Director Jim Sheridan & wife Fran, actors Dave Duffy & Helen McCabe, Boyband ZOO and Denis Desmond & Caroline Downey in attendance it was nice to see that at least actor Liam Cunningham brought his daughter Ellen to the movie!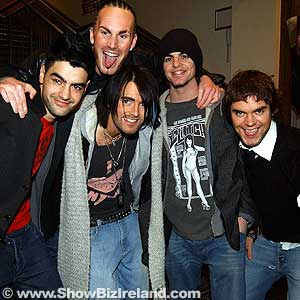 ZOO @ KING KONG PREMIERE
The movie itself is nothing short of spectacular and is bound to be a Christmas blockbuster and surely bring Jackson, who lost 4 stone making it, Oscar glory...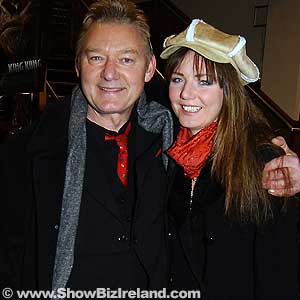 DAVE DUFFY & HELEN MCCABE @ KING KONG PREMIERE
Set in the time of the Great Depression the plot follows the fortunes of filmmaker Jack Black, struggling actress Naomi Watts and script writer Adrien Brody on their voyage into the unknown and ultimately their encounter with a very large primate.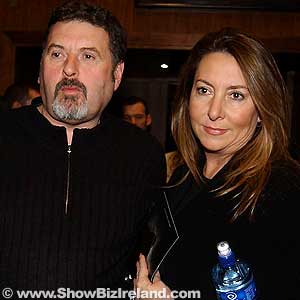 DENIS DESMOND & CAROLINE DOWNEY @ KING KONG PREMIERE
And once the action kicks-off, it doesn't let up... Expect to see some of the best special effects and most amazing visual experiences ever on the big screen.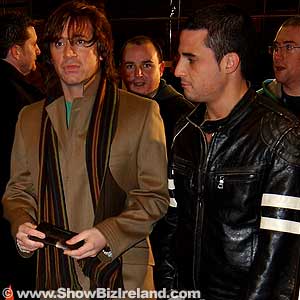 RAY SENIOR & CONOR BUTLER @ KING KONG PREMIERE
The King Kong experience is a bit like driving a Mini with no breaks through the middle of a high speed Juggernaut Lorry motorway pile-up, except more nerve wrecking!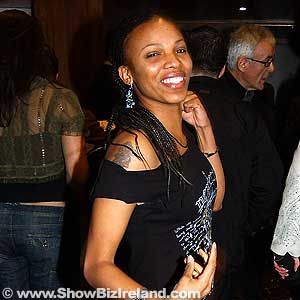 NEO PELO @ KING KONG PREMIERE
This movie really does deliver and we recommend you take your wife, kids, friends and relations to see this over the Christmas period...
Discuss this story in ShowBiz Ireland Forums...