Wanna Be Paparazzi & Make Easy Money?
Email us your Celebrity Digital Photos and Videos... There could be a fortune sitting in your mobile handset. If you snapped it then send it to us at:
Very. Important. Pictures.
22-12-04 news EXCLUSIVE WITH PHOTOS
Ronan: Celeb Secret Santa...
Ten years ago few people would have thought that Ronan Keating would still be going strong in the fiercely fickle pop industry, in fact few today would think he'll be around in another ten!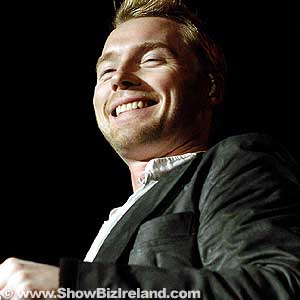 RONAN KEATING PLAYS VICAR STREET
He may be considered as the housewives favourite by many but it is Ronan Keating's dedicated fanbase that has kept him in the popcharts over the past ten years.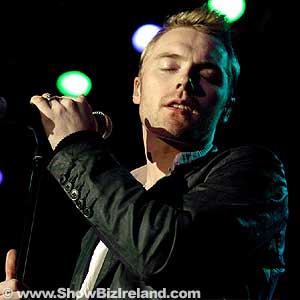 RONAN KEATING PLAYS VICAR STREET
And it is great to see that even after ten years his new single, Father and Son with Yusuf Islam, has threatened the might of the Band Aid single for Christmas No.1 spot. Surprisingly Ronan hit the Christmas No.2 spot with the same song back in 1995 with Boyzone...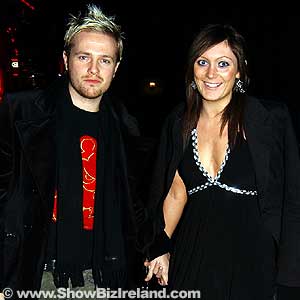 NICKY & GEORGINA AT THE RONAN CONCERT
And even if Ronan had popped the Band Aid track, which was penned by another charitable Irishman Bob Geldof, off the No.1 spot he had already pledged to donate all the money raised from sales to the Band Aid Trust. Top Man Ronan!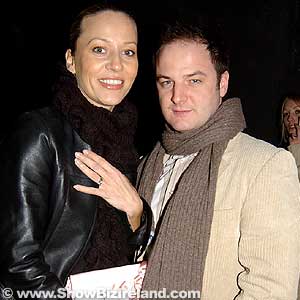 MIKEY & KAREN AT THE RONAN CONCERT
And just to illustrate how respected Ronan is in the music industry when he played the first of his Christmas gigs in Vicar Street last night throngs of his fellow artists turned up to see his show which has sold out venues across the UK and Ireland.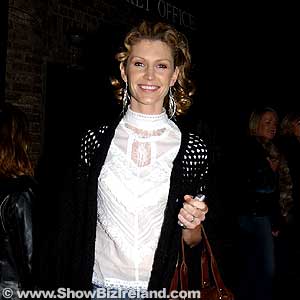 YVONNE AT THE RONAN CONCERT
At the concert last night Westlife heartthrob Nicky Byrne turned up with his wife Georgina, as did former Boyzoner Mikey Graham and his wife Karen. Also at the gig were Bill Hughes, Brian Kennedy and Ronan's wife Yvonne.
Well, here's to another ten years of hits Ronan - Happy Christmas!
Discuss this story in ShowBiz Ireland's Ronan Keating Forum...