Wanna Be Paparazzi & Make Easy Money?
Email us your Celebrity Digital Photos and Videos... There could be a fortune sitting in your mobile handset. If you snapped it then send it to us at:
Very. Important. Pictures.
08-12-04 news EXCLUSIVE WITH PHOTOS
Dublin's Gone Manic with Gigs...
No matter how many time we reiterate it we still have to keep going on about the number of top quality new and old acts that keep bringing their music to this town...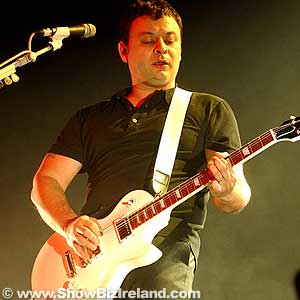 MANIC STREET PREACHERS @ THE OLYMPIA
In the past two days alone we've seen the caliber of Welsh rockers Manic Street Preachers and Canadian singer k.d. lang playing The Olympia and former Stone Roses frontman Ian Brown taking to the stage there tonight.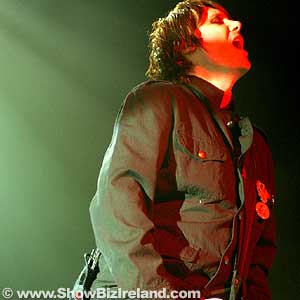 MANIC STREET PREACHERS @ THE OLYMPIA
In fact there is an absolute glut of top acts visiting these shores in the run-up to Christmas so if you're looking for a way to kick off your office party this year take in a gig...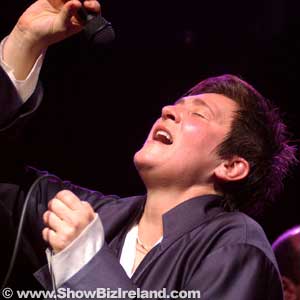 KD LANG @ THE OLYMPIA
Constant Craving singer k.d. Lang (all lower case!) took to the stage in The Olympia theatre on Monday wearing a Japanese Kimono while going through her songlist spanning the last 20 years.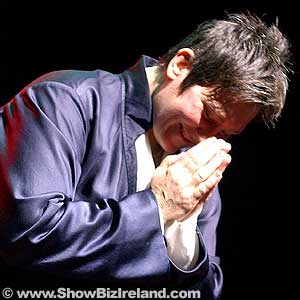 KD LANG @ THE OLYMPIA
And with a lineage which amongst Irish includes Icelandic, Dutch, Scottish, English and German Jewish it's hard to determine where Ms lang gets her talent but we like to think she's all Paddy!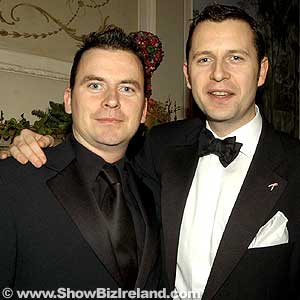 GARY & GERARD KEATING @ THE CRYSTAL BALL
We know we are always banging on about Dublin so it was nice to see the Crystal Ball decentralised to Kilkenny at the weekend and among the VIP guests ShowBiz Ireland was also in attendance (we're coming up in the world!).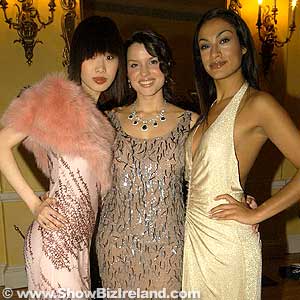 YUMIKO CHEN, CAROLINE MORAHAN & GAIL KANESWARREN @ THE CRYSTAL BALL
The Ball was held in the Mount Juliet Conrad Hotel and was in aid of the Marie Keating Foundation. And amongst the 110 guests were Ronan's brothers Gary and Gerard, Caroline Morahan, Gail Kaneswarren, Yumiko Chen and many more...
Discuss this story in ShowBiz Ireland Forums...