Wanna Be Paparazzi & Make Easy Money?
Email us your Celebrity Digital Photos and Videos... There could be a fortune sitting in your mobile handset. If you snapped it then send it to us at:
Very. Important. Pictures.
20-08-05 news EXCLUSIVE WITH PHOTOS
Philo Honoured with Statue...
The Boys truly were Back in Town over the weekend as the late Thin Lizzy frontman Phil Lynott was honoured with a magnificent bronze statue outside one of Dublin city's favourite watering-holes...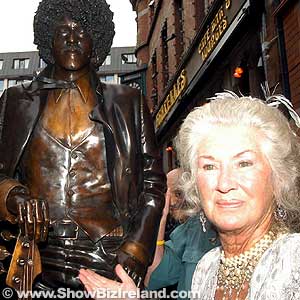 PHILOMENA LYNOTT @ PHIL LYNOTT STATUE
Thin Lizzy fans from around the world now have a new location to visit when they wish to raise-a-glass to one of Ireland's most charismatic and talented sons, Phil Lynott - the singer now resides in all his splendor outside Bruxelles on Harry Street.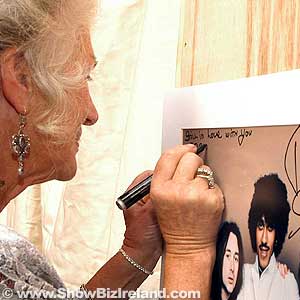 PHILOMENA LYNOTT @ PHIL LYNOTT STATUE
Over the weekend the Paul Daly sculpture of Phil, which was cast in bronze by Leo Higgins, was lifted into pride-of-place just off Grafton Street as amazed drinkers in the nearby Bruxelles looked on.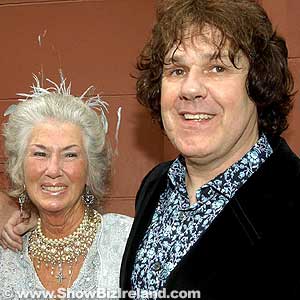 PHILOMENA LYNOTT & GARY MOORE @ PHIL LYNOTT STATUE
The statue marks Phil's 56th birthday and honours the talented Irish star who died 20 years ago in 1986, at the age of just 36, from heart failure as the result of a drug overdose.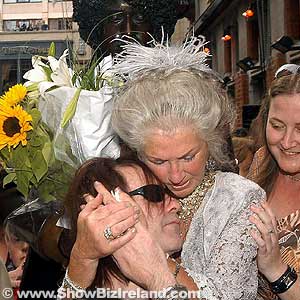 PHILOMENA LYNOTT & BRIAN ROBERTSON @ PHIL LYNOTT STATUE
Thin Lizzy rocked the music industry with hits including The Boys Are Back in Town, Whiskey in the Jar, Jailbreak and Dancing in the Moonlight...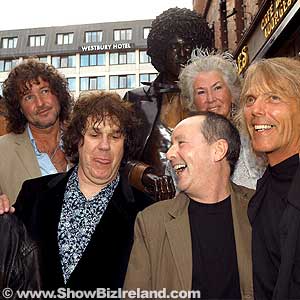 THIN LIZZY MEMBERS @ PHIL LYNOTT STATUE
All of Phil's old bandmates and friends including Gary Moore, Eric Bell, Brian Downey, Scott Gorham, Brian Robertson and Brush Shiels gathered with Phil's mum Philomena for the unveiling ceremony on Friday night.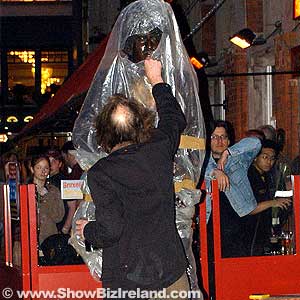 PHIL LYNOTT STATUE OUTSIDE BRUXELLES
Thousands of Thin Lizzy fans filled the street and gave rapturous applause and cheers when Philomena Lynott removed the black veil which covered the statue and told the crowd: "It is the proudest day in my life, for over 20-years I have been looking forward to it."
Discuss this story in ShowBiz Ireland Forums...