Wanna Be Paparazzi & Make Easy Money?
Email us your Celebrity Digital Photos and Videos... There could be a fortune sitting in your mobile handset. If you snapped it then send it to us at:
Very. Important. Pictures.
04-08-05 news EXCLUSIVE WITH PHOTOS
Miami Showband Tribute...
Last weekend some of the biggest names in Irish music from the 1970s got together in a sellout concert to remember The Miami Showband who were ruthlessly murdered by the UVF 30 years ago...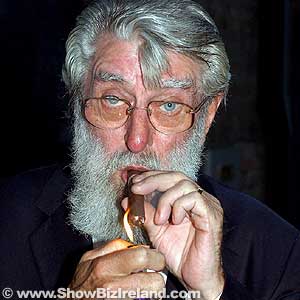 RONNIE DREW @ MIAMI SHOWBAND GIG
There have been so many horrific examples of terrorism both north and south of the border by both Loyalists and Republicans during The Troubles over the past 30 something years - but the ruthless murder of three members of the Miami Showband is up there as one of the most sickening...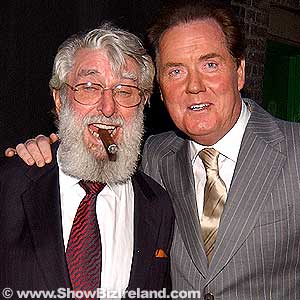 RONNIE DREW & RED HURLEY @ MIAMI SHOWBAND GIG
30 years later the two surviving members Stephen Travers and Des Lee gathered with a some of the biggest names from that era to remember Fran O'Toole, Brian McCoy and Tony Geraghty.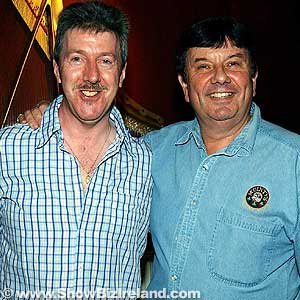 STEPHEN TRAVERS & DES LEE @ MIAMI SHOWBAND GIG
30-years-ago this week The Miami Showband were returning from performing at a dance in Banbridge, Co Down when their bus was flagged down by UVF men dressed in army uniforms...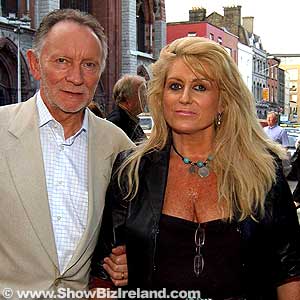 PHIL COULTER & GERALDINE BRANNIGAN @ MIAMI SHOWBAND GIG
Whilst attempting to plant a bomb on their bus it prematurely exploded killing two of the UVF terrorists - before fleeing they opened fire on the members of the Miami Showband leaving them dead or dying in a ditch.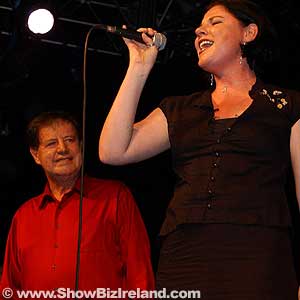 BRENDAN BOWYER & DAUGHTER @ MIAMI SHOWBAND GIG
Even now thirty years on the events of that night still send a shiver-down-the-spine but it was great to see Vicar Street packed to the rafters with people both happy and sad remembering the showband era in Ireland...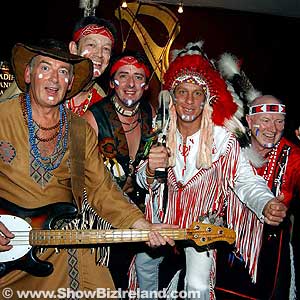 THE INDIANS @ MIAMI SHOWBAND GIG
Acts such as The Indians, The Memories, The Conquerors with the likes of Ronnie Drew, Kelley, Brendan Bowyer, Red Hurley, Phil Coulter, Ronan Collins and many more lifted the roof off Vicar Street on Monday night...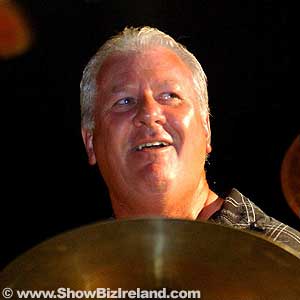 RONAN COLLINS @ MIAMI SHOWBAND GIG
Many people at the concert said the tickets were like "gold-dust" and that there could have easily been a second or third night added... Perhaps this could mean a showbands revival?
Discuss this story in ShowBiz Ireland Forums...