Wanna Be Paparazzi & Make Easy Money?
Email us your Celebrity Digital Photos and Videos... There could be a fortune sitting in your mobile handset. If you snapped it then send it to us at:
Very. Important. Pictures.
10-04-06 news EXCLUSIVE WITH PHOTOS
VIP Style Awards 2006...
Ireland in 2006 is an opulent and thriving society and nothing reflects that more than the VIP Magazine readership - and all of that and more was on display at their Gala Dinner at the weekend...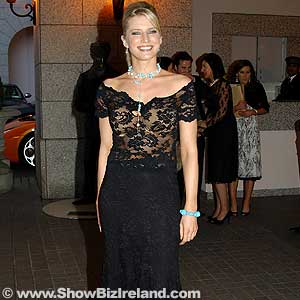 PAMELA FLOOD @ VIP STYLE AWARDS 2006
We've always known that Irish women have style (a lot more then Irish men!). But never have we been made more aware of it then last Thursday night as glamorous female after female walked the red carpet at the Peter Mark / VIP Style Awards 2006 at The Four Seasons Hotel.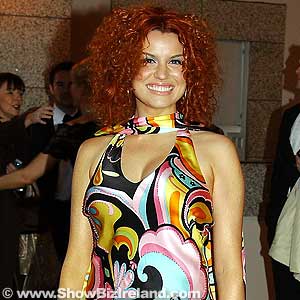 CAROLINE MORAHAN @ VIP STYLE AWARDS 2006
The classy occasion was set up by the glossy mag to try to find Ireland's most stylish woman, and they had their work cut out for them as some of our most beautiful cailin's turned up in their droves.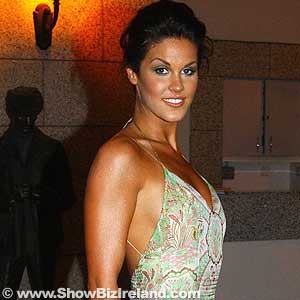 GLENDA GILSON @ VIP STYLE AWARDS 2006
In fact we have only posted a small percentage of photographs here as putting up all of the 250 sexy guests would totally overload this page!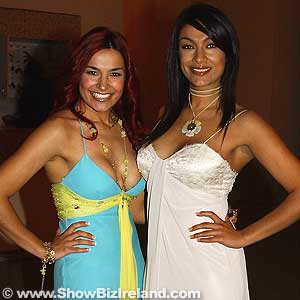 HAZEL & GAIL KANESWAREN @ VIP STYLE AWARDS 2006
Amongst those nominated for the prize by the VIP Magazine Readership included :former Miss World Rosanna Davison, TV presenters Pamela Flood & Caroline Morahan, mother and daughter Miriam Ahern and Georgina Byrne, Celebrity chef Rachel Allen, TV3's Lorraine Keane, plus Kathryn Thomas and Linda Martin.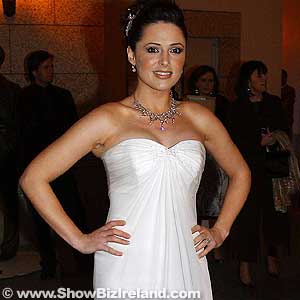 GRAINNE SEOIGE @ VIP STYLE AWARDS 2006
But everywhere we looked there were stunning and stylish women like top models Glenda Gilson, Gail Kaneswaren and Roz Lipsett, TV stars like Grainne Seoige, Louise Loughman & Laura Woods, Singers Lucia Evans and Hazel Kaneswaren, and Society ladies such as Annette Rocca and Mari O'Leary...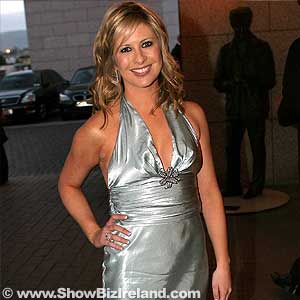 LAURA WOODS @ VIP STYLE AWARDS 2006
How they picked a winner out of that lot is anyone's guess but fashion TV host Pamela Flood tipped the style scales and walked away with the award even though she had a small tear on the front of her expensive gown!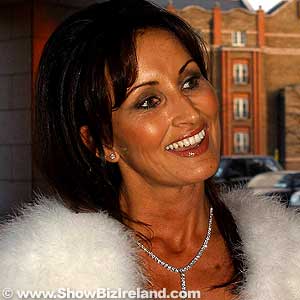 ANNETTE ROCCA @ VIP STYLE AWARDS 2006
There's not much else we can say about the awards other than they were a total success and leave it up to your good selves to choose your style winner from the photos on display here...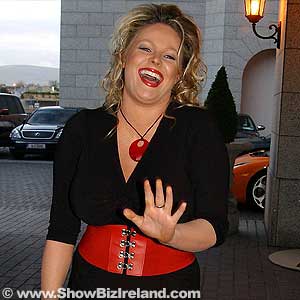 AMANDA BRUNKER @ VIP STYLE AWARDS 2006
Not everyone got it right on the night but we'll leave it up to you to assess the good and the bad fashion faupauxs (or fopaws or whatever it's called!)...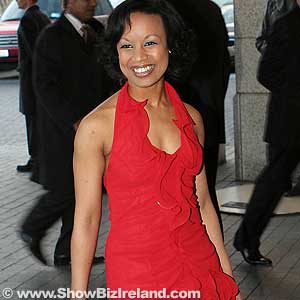 LUCIA EVANS @ VIP STYLE AWARDS 2006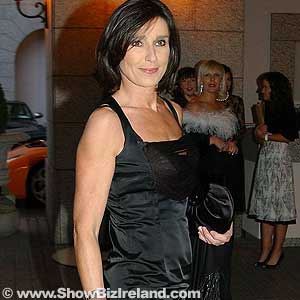 MARI O'LEARY @ VIP STYLE AWARDS 2006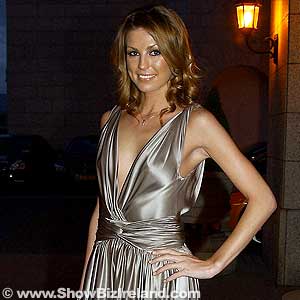 AOIFE COGAN @ VIP STYLE AWARDS 2006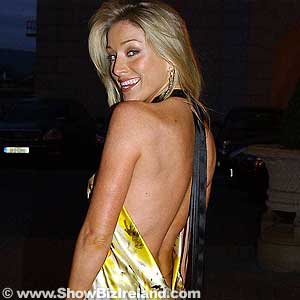 UNA GIBNEY @ VIP STYLE AWARDS 2006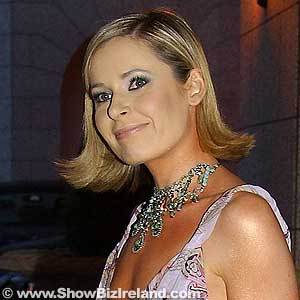 SHARON NI BHEOLAIN @ VIP STYLE AWARDS 2006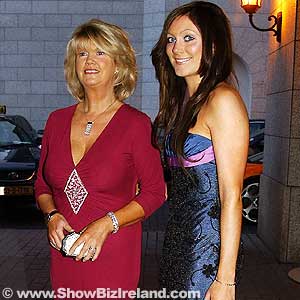 MIRIAM AHERN & GEORGINA BYRNE @ VIP STYLE AWARDS 2006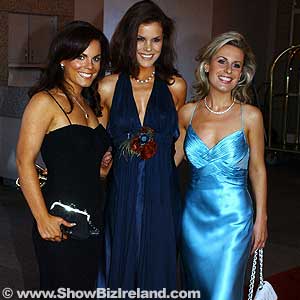 SARA, ROZ & AVILA LIPSETT @ VIP STYLE AWARDS 2006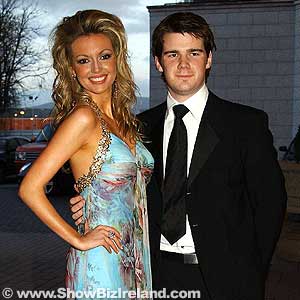 ROSANNA DAVISON & JAMES MONTGOMERY @ VIP STYLE AWARDS 2006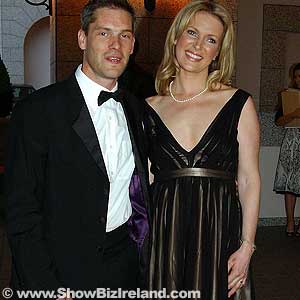 IASAAC & RACHEL ALLEN @ VIP STYLE AWARDS 2006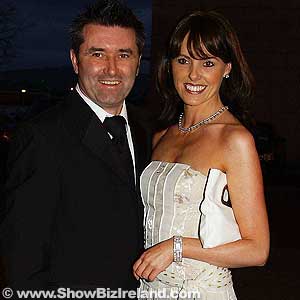 MARTIN KING & MCCARTHY @ VIP STYLE AWARDS 2006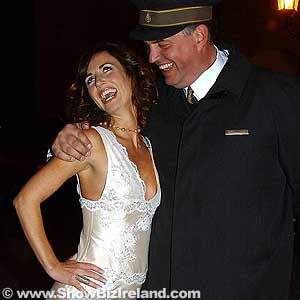 LORRAINE KEANE @ VIP STYLE AWARDS 2006
EIMER NI FHATHARTE, SORCHA NI CHEIDE & MAIRE ELLIS NI FHLATHARTE @ VIP STYLE AWARDS 2006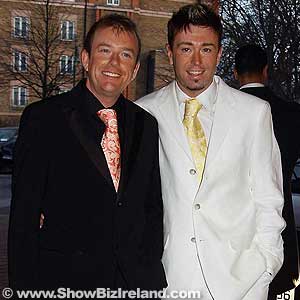 ALAN HUGHES & KARL BRODERICK @ VIP STYLE AWARDS 2006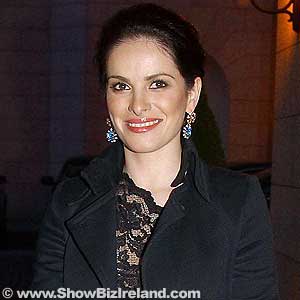 SONYA MACARI @ VIP STYLE AWARDS 2006
Discuss this story in ShowBiz Ireland's Forums