Wanna Be Paparazzi & Make Easy Money?
Email us your Celebrity Digital Photos and Videos... There could be a fortune sitting in your mobile handset. If you snapped it then send it to us at:
Very. Important. Pictures.
02-04-04 news EXCLUSIVE WITH PHOTOS
Westlife Experience O2 in Dublin...
The fabulous foursome Westlife broke with their hectic touring schedule on April Fools Day yesterday to officially open the plush new O2 Experience store on Grafton Street...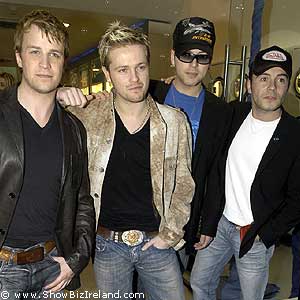 Westlife open O2 Experience
When ShowBiz Ireland got the call late yesterday evening stating that Westlife would be in town at 6pm to open the new O2 Experience Store we thought: "yeah right - pull the other one," what with it being April's Fools Day and all...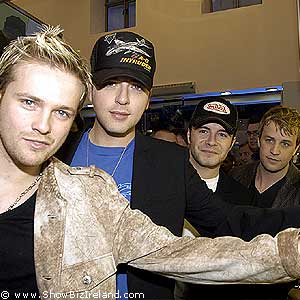 Westlife open O2 Experience
But just in case we popped down anyway and low-and-behold there the four guys were ready to greet their public (and us of course!).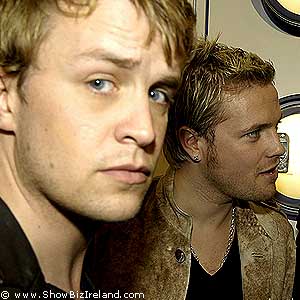 Westlife open O2 Experience
The Westlife guys openly chatted and joked with the partygoers at the opening and seemed overwhelmed with all the splendid technological gadgets and gizmos on display.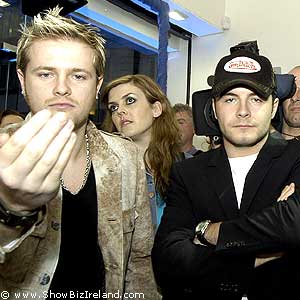 Westlife open O2 Experience
Nicky Byrne even tried to smuggle a top-of-the-range digital camera out under his coat with his tongue planted firmly in his cheek... What a chancer!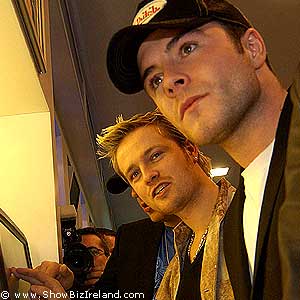 Westlife open O2 Experience
Located on Grafton Street the new O2 Experience store is really something to behold plus a great place to try out all of the latest mobile technology. Check it out!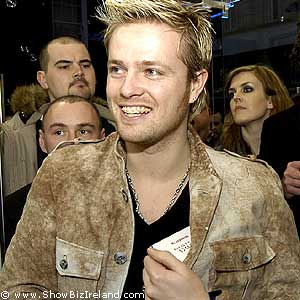 Westlife open O2 Experience